I reached 100 followers! This is amazing! Wish I could tag every follower to say HUGE thanks! Thank you so much, everybody!
____________________
So, a lot of people were asking me almost the same question. "How the hell did you create this with your iPhone?" I would like to give something special to prove your thoughts somehow. Celebrating the millennium of 100 followers, let me show you my very own small workshop!
Here's the screenshot of my workspace for my very recent track, "In Flanders Fields." ( + With new treasure I found in Garageband!)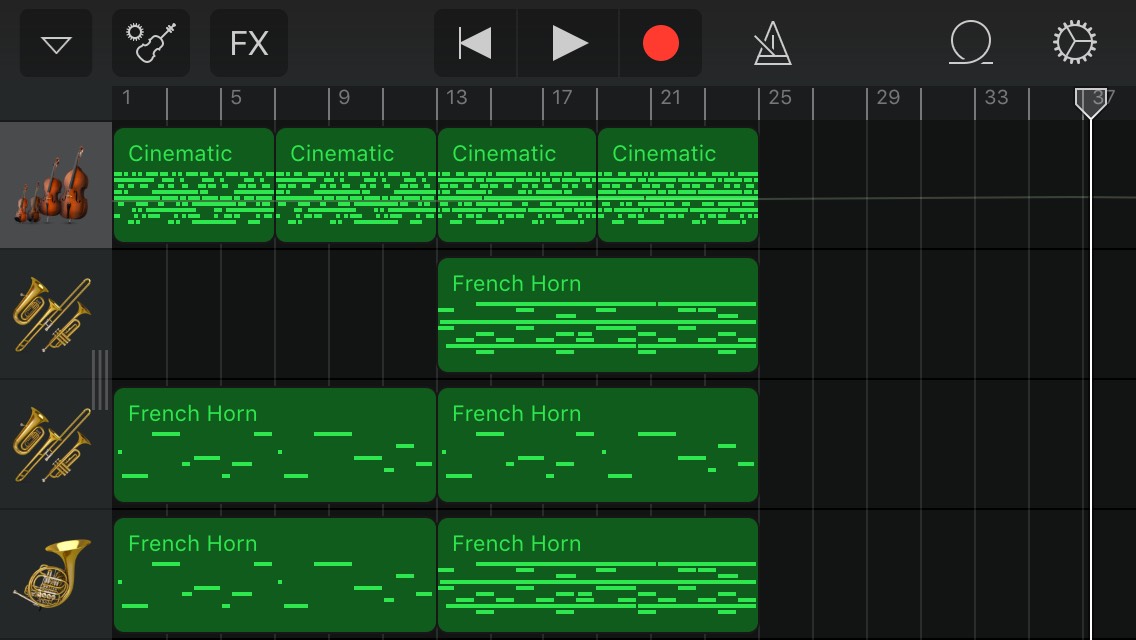 Behold. The Real Appearance Of Garageband iOS Orchestra.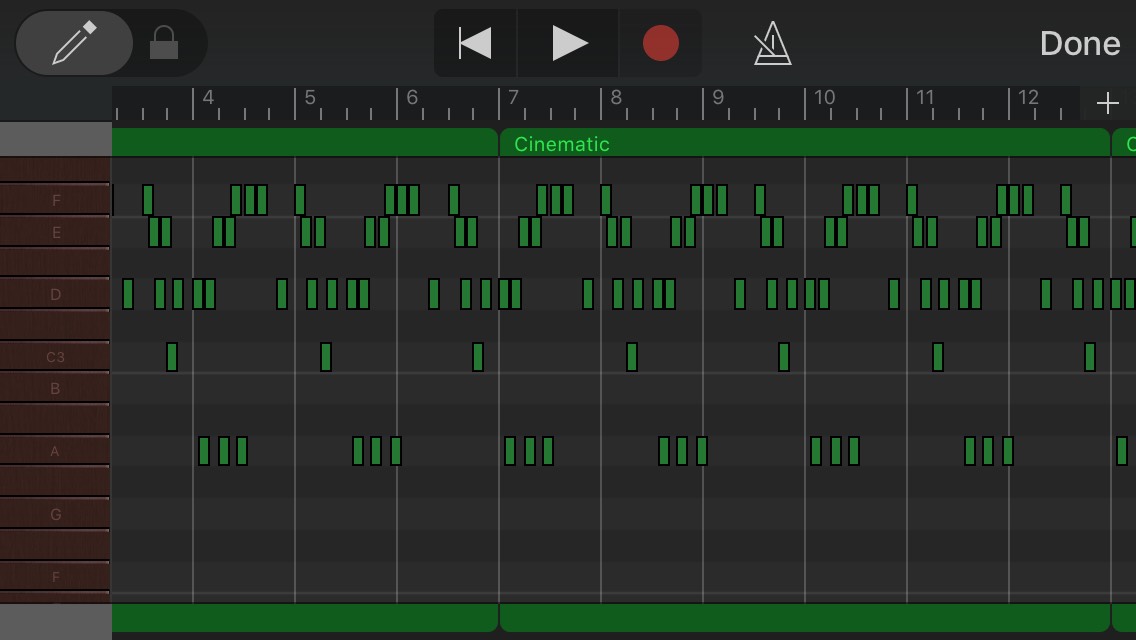 The Treasure Of Garageband! Rapid playback for strings. Sorry, Violas and Violins. I know your feeling... (I'm also a violin player)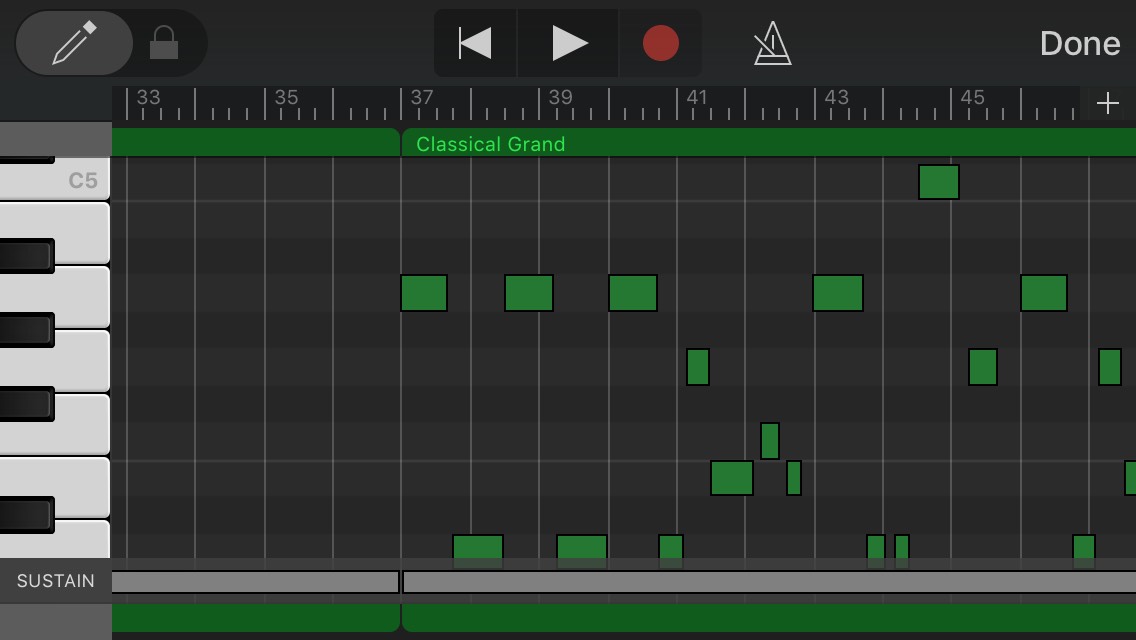 Beautiful and melodic piano lines. I pressed the notes myself.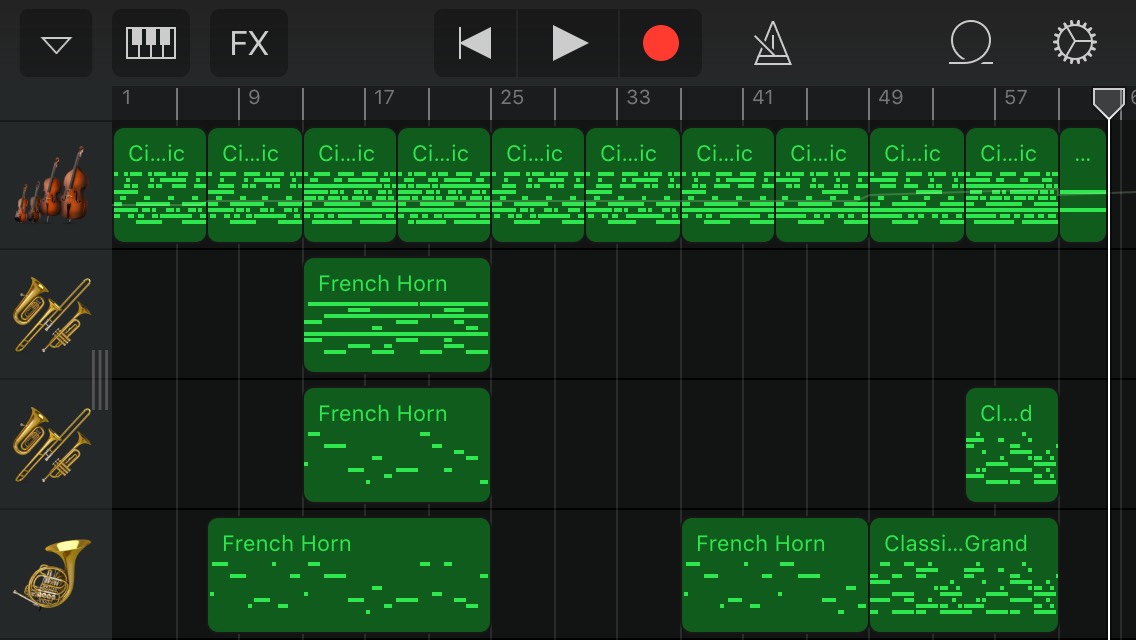 The first section.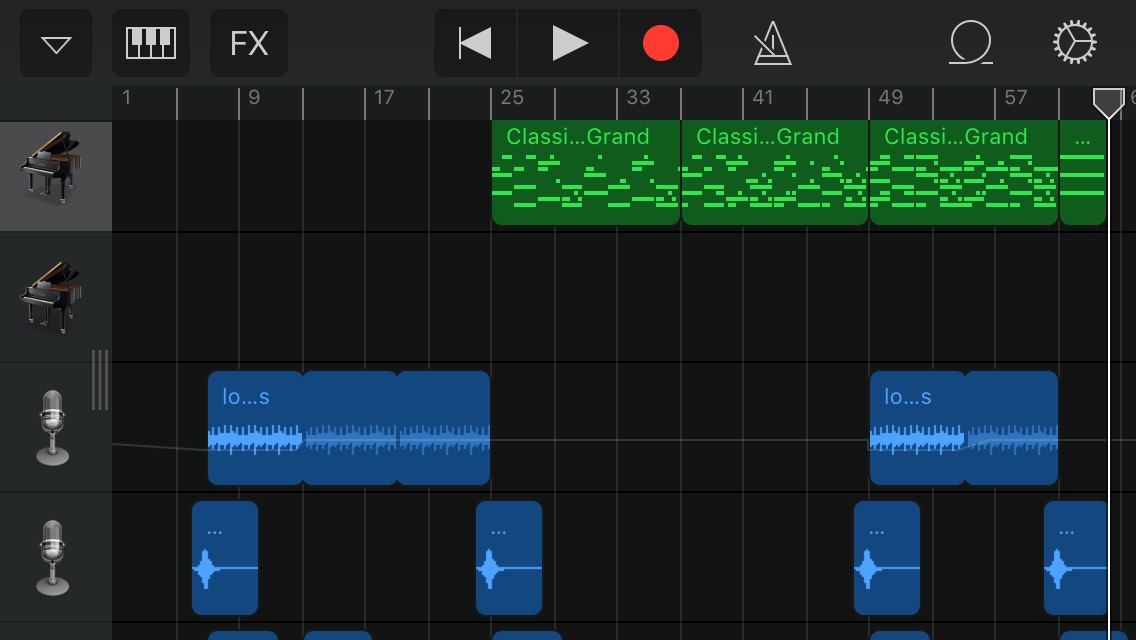 A strong "MSG" to add in the purest Garageband iOS Orchestra. Samples. *evil grin*