Hey Newgrounds <3
First of all, thank you all so much for supporting my music (AND my art) throughout 2023. I've been very busy IRL and lots of projects went in and out. Before I talk about what's to come, here's a brief summary of...
What happened in 2023?
Dang, I worked on a lot of animations this year!
Also, although the numbers were a bit lower, this year's Spotify Wrapped gave me a pleasant surprise of rather consistent listeners. Thank you all so much for your support! :D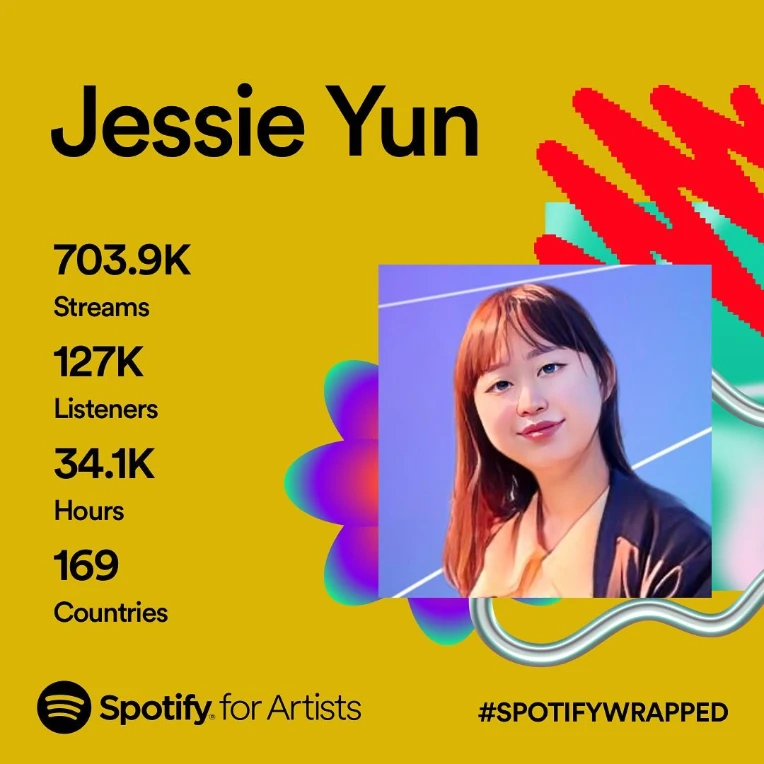 ---
Now what's to come in 2024
NDA Indie Game Project -- This one is gonna be quite an interesting project, since it's my first time working with a game studio as a composer. I will share further info once it's available, but until then, lips are sealed unfortunately.
I GRADUATE UNIVERSITY! Spring 2024 is my last semester and I graduate in June 2024 with Bachelor's Degree of Film and Media Arts. I love this major and will cherish the experiences I had forever <3
Directing My Very Own Short Film -- Kinda related to the graduation, but in the last semester I have decided to direct my very own short film (est. 15min). Already have the script ready, I just have to start working on pre-production.
Later on after graduation, I honestly don't know what will happen, guess I will be start looking for work of whatever I feel like doing. Who knows, there might be some insane opportunities just waiting to be discovered. But until then, this is what's gonna happen at least for the 1Q 2024.
P.S. Around December 22nd-23rd, I am planning to do a special livestream of Q&A, workspace showcase and stuff on my YouTube channel, celebrating my official 5 year journey as a music composer. If you're interested, please, don't forget to subscri- (shameless self promotion pfft)
Anyway, if you have read this far, you are amazing, just so you know.
Thank you so much for the support, it really means a lot.
Hope you have a great December, and see you around!
~ Jessie